David Lubar
My goal is simple -- to entertain, delight, and surprise my readers.
Looking for a Christmas story
to read to your kids or students?
Check out "A Christmas Carol," a story about a girl who wishes
that Christmas would last forever. It's one of thirty two stories in
Beware the Ninja Weenies and Other Warped and Creepy tales.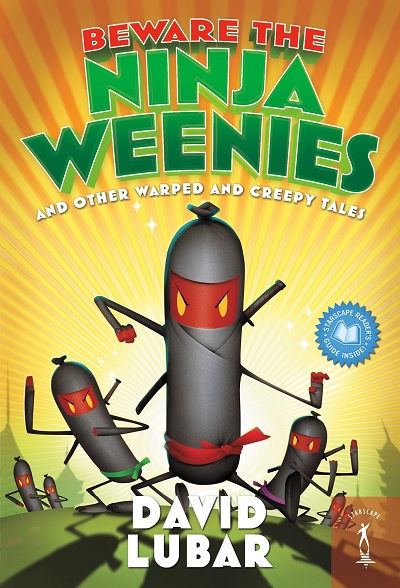 Educators — check out the brand new
Weenies Topical Index
for hundreds of classroom ideas

Kids Please "like"
Weenies Warped and Creepy Tales
on Facebook

---
Contact: by email.
Privacy statement: this site collects nothing but dust.
Copyright © 2001 - 2013 by David Lubar